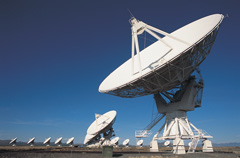 View the SynqNet Developers Kit
for more information
By making SynqNet technology readily available and simple to integrate, OEM customers have multiple vendor options to satisfy the diverse needs of a complex machine application. SynqNet slave-device technology is openly available to qualified OEM machine builders and product developers.
Quick development, scalability, and ease-of-use is what SynqNet is all about. With just a few SynqNet components, 'plug and play' comes to motion control. Control software & utilities can run on a variety of operating systems from Windows NT/XP/2000 to many RTOS packages like VxWorks and VenturCom. SynqNet uses standard Category 5 cabling and most controllers feature standard RJ45 connectors. Visit the Products section for a listing of drive, I/O and custom solutions.
Please contact us for more email contacts, office locations, and any information requests.